Nutritional Assessment & Counseling:The initial nutritional assessment includes a binder with health promotion resources. Topics: weight management, diabetes, sports nutrition, pediatric nutrition, cardiovascular health, supplementation, meal planning, food tasting, recipes, steps to improve nutritional intake, incorporate regular physical activity, and behavior modification. 1-1/2 hour session $204; Follow-up sessions prorated at $124/h and are for 30-60 minutes.
Resting Metabolic Rate (RMR) Measurement: The MedGem®, an FDA-approved indirect calorimeter, is used to measure your RMR—your calorie needs at rest. RMR can vary substantially among individuals of the same height and weight. Accurately measuring can help you meet your health-promotion goals. This session takes up to 30 minutes and a minimum 4 hour fast is required. $75 or $65 when done in conjunction with Nutritional Assessment
Fitness Evaluations:Body composition, fitness testing and exercise prescriptions to promote flexibility, cardio-respiratory endurance and muscular strength and endurance. $124
Other Services: Nutrition Education Classes, Grocery Store Tours, Wellness Programs, Menu Planning Workshops, Restaurant Consulting, Conference Presentations, In-depth Nutritional Analysis of a three day food record, weekly support via email. Price varies
About our Nutritionist: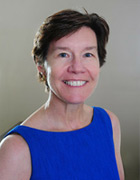 Nicole V. Brown, MS, RD, LD, HFS
Nutrition Consultant/Registered Dietitian
ACSM Certified Health Fitness Specialist

Nicole is a Registered Dietitian and is certified by theAmericanCollegeof Sports Medicine as a Health Fitness Specialist. The seeds of her passion for health promotion were planted at a young age and have been ever since.
The premature death of Nicole's uncle Jack, 37, of a heart attack spurred her father, Frank, to start running. The family of eight had recently moved fromArlington,Virginiato thePalosVerdesPeninsulainSouthern California. Somehow, Frank convinced Nicole, who was eleven years old, to run five and six miles before school and ten to thirteen miles on Sundays. By the time she was twelve, she had completed the 1972 Palos Verdes Peninsula Marathon in 4:02. Frank was instrumental in encouraging her every step of the way that day and probably ran 30 miles in total because he periodically doubled back to check on his daughter. What followed were years of running in 10Ks, ten milers, and half marathons on the East andWestCoasts. Nicole also had forged a lifelong bond with her father from all of the miles they trained together. She ran a 5:30 mile in her freshman year of track and participated in United States Volleyball Association teams in high school and college.
Nicole's freshman year of college at California State University,Chico, was a deciding point for her to study nutrition. Her love of and interest in food came from being born inFranceand her mother's devotion to culinary excellence which was nurtured when she was growing up. Taking a basic nutrition class helped Nicole realize the importance of science and she ended up completing a double major in clinical dietetics and chemistry. At theUniversityofCalifornia,Berkeley, Nicole completed a Master's in Nutrition Science and requirements to become a registered dietitian. She remained physically active and participated in the Bay to Breakers and Run to the Far Side events inSan Francisco. To add some adventure, she got certified as a SCUBA diver.
After becoming a registered dietitian, she worked at UC Davis Medical Center inSacramento. It was there she began doing duathlons (run-bike-run), metric century rides such as the Grape Escape inNapa Valley,California, and then participated in sprint triathlons. In 1983, her boyfriend, Air Force Captain, Patrick Shaw, and she registered for the Donner Lake Triathlon, their first Olympic distance event. It was to be a special experience as the night before the event, they went out on the mountain side and Pat proposed to Nicole. Over the years, Nicole continued to participate in other events: ten milers, half marathons, and sprint triathlons. A bunionectomy in 2001, made it possible for her to complete the Army Ten Miler a year later. Foot problems arose and these days, she stays fit playing tennis several times a week (USTA and interclub) and using an accelerometer, Nicole walks a good 100,000 steps (45 miles) a week and lift weights three times a week. She credits her father with her love of fitness as well as an early life lesson that we can set our minds to achieving very, very challenging goals! Her ongoing devotion to fitness is influenced by her wedding vows made almost 19 years ago: Pat and she promised they would pursue fitness as part of their commitment to one another.
Nicole looks forward to helping you achieve your full fitness potential!
For more information, please contact Nicole at: nutrition.fitness@verizon.net