Seeking a counter balance to our family and work obligations, T3 Honu was created for a community of athletes of ALL abilities seeking a lifetime of health and fitness. As comrades looking for racing nirvana, we support each other during weekly buddy workouts, and weekend group bike and runs. When one crosses the finish line, we ALL cross the finish line!
T3 Honu is about something bigger than the individual – it's about creating a spirit of camaraderie and community, and a belief that everyone should pay forward as citizens of the earth.
Triathlons consists of swimming, biking and running, with each segment separated by transitions. The first transition (T1) is after the swim; and the second transition (T2) is after the bike. The unofficial third transition "T3" celebrates the completion of the triathlon and, for some, may symbolize the individual's transition to becoming a Triathlete or even an Ironman.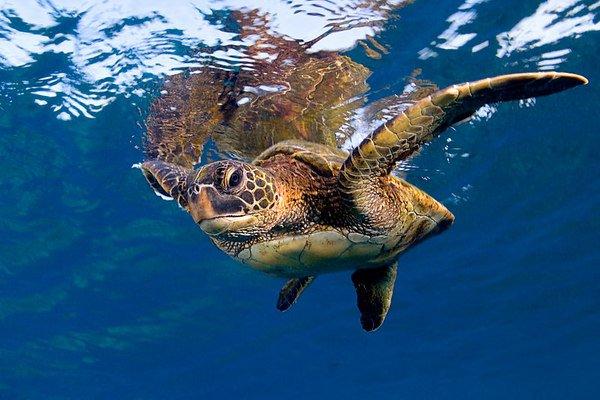 "Honu" is the Hawaiian word for sea turtle. The Honu has always held a special meaning for Hawaiians. It is said to symbolize the "navigator" that is able to find its way home time and time again. There are some Hawaiian legends which said that turtles were the first to guide the Polynesians to the Hawaiian islands. The first Ironman triathlon was held in Hawaii in 1978. It is the dream of most competitive triathletes to someday compete in the Ironman World Championship in Kona.
Members of T3 Honu have each demonstrated a commitment not only to endurance sports, but also to the Community. Many of the members were participants, mentors and/or coaches in Team in Training, an organization that promotes triathlons, marathons and bike races to raise money to support the Leukemia and Lymphoma Society to fight blood cancers. T3 Honu will continue to provide education services, time and energy to support a number of the non-profit organizations in the Washington DC Metropolitan Area. We think globally and act locally.